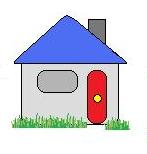 Privacy Policy of Develop Maths Ltd
Develop Maths Ltd ("We") are committed to protecting and respecting your privacy.
This policy (together with our Terms of Website Use, Cookie Policy and any other documents referred to it) sets out the basis on which any personal data we collect from you, or that you provide to us, will be processed by us. Please read the following carefully to understand our views and practices regarding your personal data and how we will treat it.
CONTACT US
Students:
Website visitors may use the Contact Form to contact us. As the content of this website is free, we do not reply to visitor emails. To protect your privacy, the Contact page does not ask for any personally identifiable information (such as your surname, address, phone number). The only way this identifiable information would be collected is if the visitor were to voluntarily include such information in the comment field of the Contact page. Please note we may store, edit, and use your email in analyses, Q&As and presentations. In these cases, we will delete any content that would specifically identify you as the writer of the email.
If you are under the age of 18: please obtain permission of a parent or guardian before submitting the form.
Teachers/Partners/Advertisers:
Please include your contact email and we will be in touch. Thank you.
INFORMATION WE MAY COLLECT FROM YOU
Note the only personal identifiable information we collect in the contact page is the User's first name. Your email address is only compulsory when reporting an error or when reporting a missing link.
We will only collect other personal identification information (surname, phone number, address, etc.) from Users if they voluntarily submit such information to us in the "comment" field of the contact page.
If Users do not wish for such other personal identifiable information to be stored, please refrain from supplying it.
If you contact us, we may keep a record of that correspondence.
Details of your visits to our site and the resources that you access. This information is processed in Google Analytics.
For the purpose of running competitions.
IP ADDRESSES
We may collect information about your computer, including where available your IP address, operating system and browser type, for system administration and to report aggregate information to our partners. This is statistical data about our users' browsing actions and patterns, and does not identify any individual.
USES MADE OF THE INFORMATION
We use information held about you in the following ways:
To ensure that content from our site is presented in the most effective manner for you and for your computer.
To carry out our obligations arising from any contracts entered into between you and us.
To allow you to participate in interactive features of our service, when you choose to do so.
Develop Maths Ltd welcomes your comments about our site. However, you acknowledge that if you send us suggestions, notes, ideas, drawings, inventions, and any similar information (collectively, the "Information"), this Information shall be deemed, and shall remain, the property of Develop Maths Ltd. By submission of any Information to us, you assign to us and we shall exclusively own all now known or hereafter existing rights to such Information and shall be entitled to unrestricted use of the Information for any purpose whatsoever, commercial or otherwise, without compensation to You.
If you do not wish for us to make use of your suggestions, in this way, please refrain from sending us your ideas.
DISCLOSURE OF YOUR INFORMATION
We may disclose your personal information to third parties:
If we are under a duty to disclose or share your personal data in order to comply with any legal obligation, or in order to enforce or apply our terms and conditions of supply and other agreements; or to protect the rights, property, or safety of our business, our customers, or others. This includes exchanging information with other companies and organisations for the purposes of fraud protection and credit risk reduction.
We do not sell, trade, or rent Users personal identification information to others. We may share generic aggregated demographic information not linked to any personal identification information regarding visitors and users with our business partners, trusted affiliates and advertisers for the purposes outlined above.
LINKS TO PARTNERS
Our site may, from time to time, contain links to and from the websites of our partner networks, advertisers and affiliates. If you follow a link to any of these websites, please note that these websites have their own privacy policies and that we do not accept any responsibility or liability for these policies. Please check these policies before you submit any personal data to these websites.
ACCESS TO INFORMATION
The Data Protection Act gives you the right to access information held about you. Your right of access can be exercised in accordance with this Act. Any access request may be subject to a fee of £10 to meet our costs in providing you with details of the information we hold about you.
CHANGES TO OUR PRIVACY POLICY
Any changes we may make to our privacy policy in the future will be posted on this page and, where appropriate, notified to you by e-mail.
CONTACT
Questions, comments and requests regarding this privacy policy are welcomed and should be addressed to: Develop Maths Ltd. Kemp House, 152 City Road, London EC1V 2NX.
Version 1.6 Last updated on 7 July 2021.